At
SweetSalt Bakery
Tuesday afternoon, munching on a disassembled ham & swiss on pretzel sandwich from the kids' menu.
"Do you want to sit in a big boy chair, or in a high chair?"
"I want to sit in a high tair."
"Okay. Do you want the tray?"
"I want a tway."
Maybe if he can ask for the high chair & tray in a complete sentence, it's time to stop using high chairs?
This week I'm linking up here: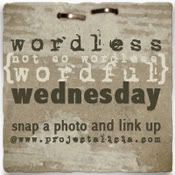 Nothing says "best gift ever" like a gray fox!
Starting at just $40, Gifts of Canadian Nature help protect habitat for Canada's native wildlife. A Gift of Canadian Nature lasts for years to come and is a gift that gives thrice! Once to the recipient with a personalized certificate and a beautiful calendar, once to the giver with a charitable tax receipt, and once to Canadian wildlife. This year we are featuring the snowy owl, the grizzly bear, the caribou, the gray fox and the Canada lynx. Click the image or follow this link for more information.